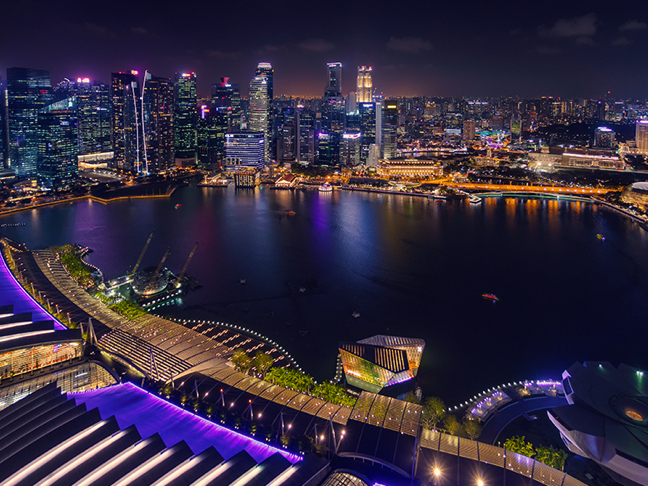 Our global capabilities
With your vision and our capabilities, together we'll Do Wonders. At Telstra, we believe that technology has the power to do wonders –for the world, and for your business.
In every market and every sector, technology is changing faster than at any point in history. With increasing complexity, speed of disruption and rising customer expectations, businesses are under pressure to be better (and faster) than ever before.
It's challenging. But with the power of technology, we see opportunities.
Our global footprint
Telstra's heritage is proudly Australian, but we have a longstanding international business with a focus on the Asia-Pacific region. Today, we have over 3,000 employees based in more than 35 countries outside of Australia, with a significant headcount in Asia, providing services to thousands of business, government, carrier and OTT customers.
+0
Our 3 teleports reach more than 60 satellites and cover two-thirds of the globe
+0K
We have deployed over 250k network endpoints over the past 10 years
+0
Through Telstra Ventures, we have invested in over 60 companies since 2011
Global Network
Telstra's global network includes more than 30 cable systems spanning over 400,000 kilometres, with access to multiple cable landing stations and more than 2,000 points of presence around the world. Our subsea cable network is the largest in Asia Pacific, with access to the most lit capacity not just in Asia, but also from the region to Australia, USA and Europe.
Learn more about Global Networks
Data Centres
We have 77 data centres globally, and in total we have more than 450,000 square feet of data centre space. This represents the largest integrated data centre footprint in Asia Pacific region, with sites in a number of markets, including China, Hong Kong, Singapore and the United States.
Satellite Services
We have satellite facilities in Hong Kong and Australia that can access Pacific and Indian Ocean region satellites, reaching two-thirds of the world's surface.
Learn more about Satellite Services