Telstra-Microsoft Alliance Partnership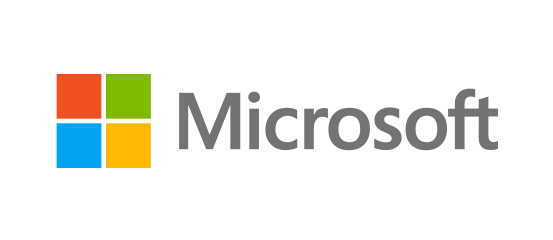 As partners for over 15 years, Microsoft and Telstra are focused on developing innovative and sustainable cloud-based connectivity, business automation and professional services solutions that are designed to improve productivity and help customers achieve more while meeting increasing demands on their business.
Our long-standing strategic partnership delivers solutions across multiple industries - driving efficiency, amplifying decision making capabilities and enhancing customer experiences.
Find out how Telstra helped precision engineering firm Armstrong to transform into a digital-first organisation, moving away from legacy on-premise applications to more cloud-native services.
0
Solution Partner Qualified​
The Telstra-Microsoft Partnership – where we can help you
Digital Transformation
Transform your digital capabilities and achieve more to meet increasing demands on your business with intelligent Cloud, AI and IoT solutions
Modern Work
Harness emerging technology to enable communication, collaboration and connection beyond the traditional boundaries with colleagues, partners and customers in a secure and frictionless solution.
Business Automation
Empower your people to concentrate on higher-value tasks by automating manual processes, enabling rapid application development, and introducing virtual assistants.
Cloud Adoption
Our Telstra Cloud experts can support your transition into the Azure cloud to boost your business productivity and agility.
Discover how we've helped our enterprise customers transform their business—and how you can do the same for yours.
Long-standing alliance
We have partnered with Microsoft for over 15 years, focusing on innovative solutions that deliver value and transformation for our customers in Asia and beyond. Our renewed commitment to co-creation and development signals a new generation of digital solutions that empower businesses in an evolving world. 
Expert teams to help you do and achieve more
Telstra has over 1,500 certified and accredited Microsoft Professionals across numerous disciplines, as well as Microsoft MVP awardees and dedicated Microsoft Practice Leads. With Telstra's customer-centric approach, you'll have the support of our experts to realise your vision.
Accredited professionals
Our people have 4,500+ accreditations in key Microsoft products, solutions, and capabilities—giving you not only the best knowledge and skills at your disposal, but also the assurance that you have trusted partners in your digital transformation journey.
Solution partner designation across multiple solution areas​
We have Solution Partner designation for Infrastructure, Digital & App Innovation, Data & AI, and Modern Work—but we didn't stop there. We are also Specialisation Partner for Calling for Microsoft, Infra and Database Migration to Microsoft Azure, Meeting and Meeting Rooms for Microsoft Teams as well as Gold partner in key competencies such as Cloud Platform, Application Development, Security, Data Analytics, Communications, Cloud Productivity, and more.​
| YEAR | AWARD | CATEGORY |
| --- | --- | --- |
| 2023 | Microsoft Partner of the Year Awards 2023 | Manufacturing and Supply Chain - Singapore |
| 2021 | Microsoft Partner of the Year Awards 2021 | Future of Work Transformation |
|   | Microsoft Partner of the Year Awards 2021 | Societal Impact |
| 2019 | Microsoft Partner of the Year Awards 2019 | Open Source on Azure - Singapore |
| 2018 | Microsoft Partner of the Year Awards 2018 | Azure Data Estate Modernisation - Singapore |