Bring the best to your customers with a Telstra partnership
In a rapidly evolving world, the right partnerships can transform your business—and your customers' experience with you.
Become a Telstra Channel Partner today
The business connectivity market has never been more competitive—and your customers need you to deliver the latest services and solutions to help them create new possibilities.
At Telstra, we strive to equip our agents and resellers with the tools they need to succeed, as well as attractive benefits and incentives to support you in growing your business.
We're the experts in building new cloud, security, connectivity, collaboration, and managed service opportunities across Asia—and building long-standing relationships based on clear communication and quality of service. Telstra offers your business unrivalled market access, cross-industry expertise, and post-sales support, so you have what you need to thrive across Asia and around the world.
Benefits of partnering with Telstra
Standing side by side is the key to profitable growth, with shared resources, expertise and experiences.  We benefit from our partners' expertise; our partners benefit from our experience and capacity. Most of all customers benefit from this powerful combination.

1.  Reach new markets
As a Telstra channel partner, you benefit from our 70+ years history of operating internationally across Asia Pacific, Europe and the Americas. We own and operate a core subsea network of over 400,000km with more than 2,000 Points of Presence (PoPs) in more than 200 countries and territories around the world.
2.  Advanced technology
Differentiate your offerings with Telstra's innovative solutions and together we can curate technology to empower your customers. Our solutions include data and IP networks, and network application services such as managed networks, unified communications, cloud, industry solutions, integrated software applications and services, and network-as-a-service.
3.  Expert advice
We have more than 2,000 certified experts across a range of technologies including network, security, cloud, collaboration, mobility, data and AI. From planning digital transformation strategies to solving problems, our experts are here to help.
4.  Build on your in-house resources
Telstra supports your business with a range of pre-and post-sales resources designed to boost your in-house capabilities. As a Telstra partner, you'll get access to a set of best-in-class tools, preferential pricing options, partner-only incentives and sales support services to help your people, increase your competitiveness and ultimately boost your revenues.
5.  Upsell and cross sell
Working with Telstra creates greater opportunities for identifying sales leads and growing your business organically. Together we'll build on your strong foundations, to create integrated solutions for your customers. 
Our Industry-Leading Solutions
Access industry-leading network technology that delivers on transformation goals, builds competencies, and sets your customers up for success today and into the future.
Our Technology Partners
Carefully selected, our partner ecosystem offers new frontiers of innovation, identify market opportunities and provide specialist knowledge that meets the needs of your customers.
Backed by the strength of our global network, our award-winning Telstra Purple consulting services, and our alliance with industry leaders, you'll have the very best in your corner.
We work together with Cisco to deliver new solutions and service offerings to the market with operational capability that matches the pace of demand. Our management platforms across unified communications, network services, and security are powered by the latest Cisco technology.
Our partnership with Equinix brings world-class connectivity data centres with cutting-edge global network and deep technical skills to create an end-to-end hybrid multi-cloud solution that creates new possibilities for your customers.
Telstra and Genesys deliver personalised and scalable customer experiences to organisations of all sizes. We enable businesses to connect and create meaningful experiences for customers, building trust and loyalty.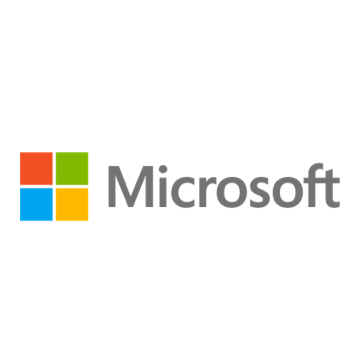 We work closely with Microsoft to provide your enterprise customers with end-to-end, high-performing connectivity, collaboration, hybrid office, business automation, workplace productivity solutions and, professional services.
Our alliance with VMware unlocks new possibilities for your end-to-end SD-WAN objectives. Our global joint model delivers great value through simplified, automated branch networking to companies around the world.
Technology Partners Spotlight
Discover how we've helped our enterprise customers transform their business—and how you can do the same for yours.
Awards and Accreditations
Telstra wins Equinix Partner of the Year Award 2020
Telstra was recognised for delivering value to customers with Equinix digital infrastructure solutions with proactive strategies and programs to establish customer value first.
We have been offering our customers several unique solutions including medical AI, business demerging, public cloud, and Equinix FabricTM. These innovative solutions enabled us to build up 230+ joint customers with Equinix to date.
Telstra achieves Microsoft Calling for Teams Advanced Specialization
Telstra levelled up in our competency for Microsoft Calling for Teams when we were awarded with the Advanced Specialisation. As implementation of calling solutions can be complex and involves network remediation, O365 service deployment, telephone number provisioning/porting and device deployment, customers need partners with this highly specialized skillset.
Telstra wins Microsoft Singapore & Asia Pacific Future of Work Transformation Partner of the Year Award 2021
For helping customers transform their digital workplace and achieve digital transformation goals through the implementation adoption of Microsoft 365.
Telstra wins Microsoft Singapore & Asia Pacific Societal Impact Partner of the Year Award 2021
For being best-in-class Microsoft Partner who has empowered organisations to leverage technology for driving greater impact on the world's pressing issues.