Telstra Purple Consulting Services
Hello, we're
Telstra Purple
We believe it's people who give purpose to our technology, and it's the power of purposeful technology that inspires people. Putting purpose and people at the core of everything we do brings a brilliantly connected future closer to your reach.
From network solutions to digital experience design, we'll help transform your business with leading-edge experience, expertise and technology so you can thrive now and into the future.
Let's create, together
Technology that inspires. Purposefully delivered by Telstra Purple consulting services experts.
Telstra Purple is the largest Australian owned technology services business, bringing together Telstra Enterprise's business technology services capabilities and a number of its recently acquired companies, focused on outcome-based, transformative tech solutions. Our broad capability consists of over 1500 certified experts in network, security, cloud, collaboration, mobility, software, data and analytics, and design. Diverse by design, our differences bring a radically open-minded approach to every idea, process and solution we create together.
Your business needs are unique - so the solution you need to achieve outcomes is, too. Our experts orchestrate our technology into a solution that's purpose-built for your requirements. Throughout our delivery, we'll collaborate as peers, with our people sharing knowledge and skills with your teams.
Telstra Purple consulting services and solutions capabilities
Cloud
Our aim is to reduce the burden of IT; to move from infrastructure to an invisible enabler that ultimately allows organization's focus on innovating within their core business.
Applications
Our goal is to develop working software, that meets the customer, users' & business's needs, developed professionally; and in an effective & scalable manner. Clearer. Faster. Simpler.
Workplace
Empower users and transform the way they collaborate and build solutions with best-in-class productivity apps and intelligent cloud services while keeping security and compliance in mind.
Data
Unlock the business potential of your data, break the silos and move to intelligent cloud services. Empower your business to make data driven decisions, visualising in near real-time to provide intelligence to your planning and customer service.
Network
Today's organisations need to adapt to disruptive forces driven by new technologies. Around the world, enterprises have to deliver new and better experiences for their customers, reach new markets, and become more agile.
Security
Providing customers with expert and regional resources to help them understand, manage and mitigate risk. This can range from security strategy, design and deployment, policy compliance to operational managed services, all tailored to your required outcomes.
Learn more about service accelerators
Use the filter to find out more about the topics you're most interested in.
What we do
Through our consulting and managed services we enable digital transformation so you can thrive.
Digital Infrastructure and Business Agility
Adapt to changing business and digital landscapes by creating agility for your organisation. With our expertise and industry-leading partnerships, you'll have a choice on your path to success and transformation.
multi-national electronics manufacturer
Drive highly available, secure and scalable solutions
Read the use case
Digital Culture
Empower your people as they work and deliver results for your business. Attract and retain the next generation of talent with innovative, best-of-breed and emerging technologies.
University of Queensland
The University of Queensland harnesses the power of augmented reality to provide an enhanced learning experience and improve student outcomes.
Watch now
Digital Innovation
Bring us your business opportunity and we'll help build and manage the right solution. By prioritising digital innovation, you can maximise productivity and minimise interruptions. An inspiring experience for your customers, end-to-end.
Suntory Beverage & Food Asia
An interactive website to enhance brand engagement and a streamlined process for customer enquiries for an improved customer experience.
Learn more
PSA International
A customised out-of-the-box solution that was aligned to customer's needs and develop their skills so they can manage it in the future.
Learn more
Telstra Purple case studies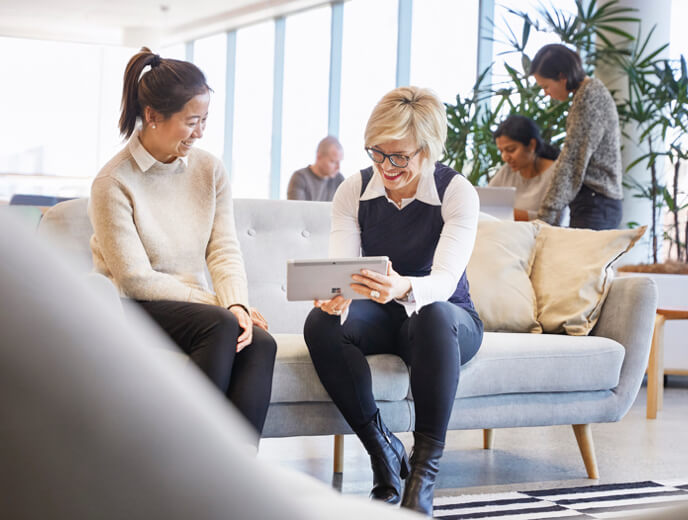 End-to-end expertise
We are the largest Australian owned team of technology services professionals and have the credentials to assure best practice at every delivery stage. We've got you covered wherever you might be in your transformation journey.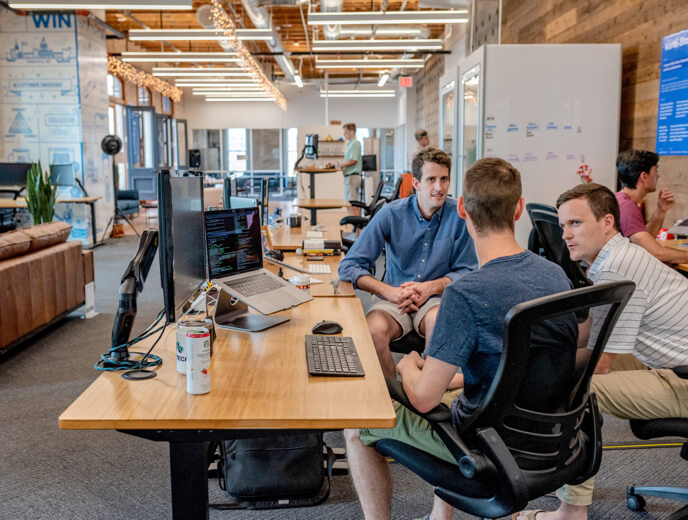 Committed to collaboration
We bring the best people across Telstra together with yours to design, build and deliver outcome-based solutions for your business needs.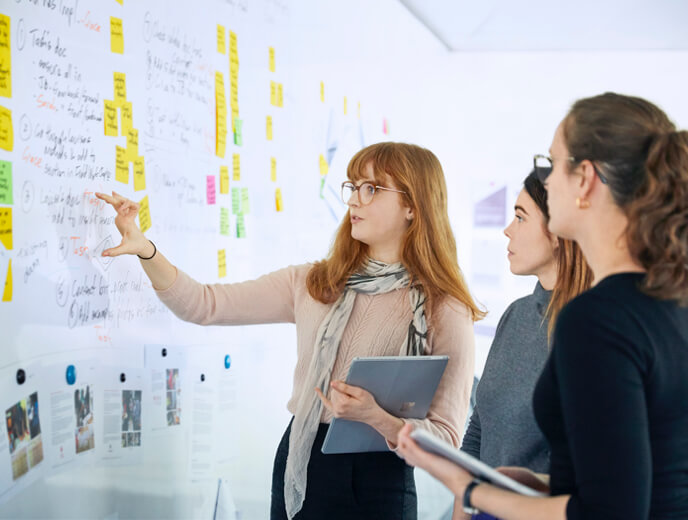 Incremental improvements
We don't know what we don't know until we learn, so we designed ways of working to enable conscious ideation and fast learning. We listen to our people and you to refine and reshape processes that bring us closer to our goals.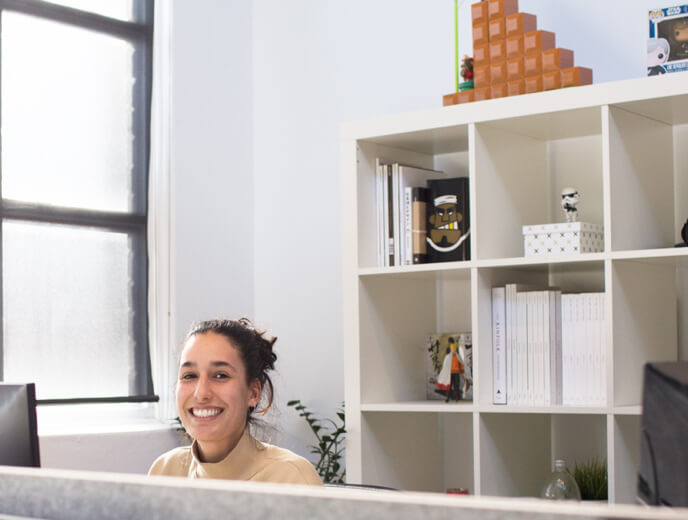 Empowering you
Business transformation is an ongoing, evolving opportunity, so we also work on providing you with the right tools and understanding to run the show when we've wrapped up.
Industry alliances
We've forged strong partnerships with leading technology providers like, so you can leverage our combined expertise for leading-edge solutions.
women taking calls at desk
We've got what it takes
Telstra Purple has the experience, capacity and tools to solve the evolving challenges you face.
Get in touch
*Telstra Purple provides services to over 1600 clients across all our acquired entities.