Healthcare and Medical Technology Solutions
Telstra empowering health care and medical technology innovation
The need for digitally-agile healthcare is more pressing today than ever before.
From biotechnology and pharmaceutical innovation to diagnostic devices and teleconsultations, new technologies are creating an interconnected digital ecosystem to tackle our society's healthcare needs.
Telstra partners with healthcare solutions providers to navigate digital challenges and meet the needs of patients, medical teams and providers alike, while ensuring the security and confidentiality of patient data and strict compliance across countries.
Our decades of experience in expanding global connectivity and IT capabilities through cloud, security, collaboration tools and more enables our Medical Technology (MediTech) customers to help more people in more places.
Request a call back
Explore Telstra's Medical Technology (MediTech) solutions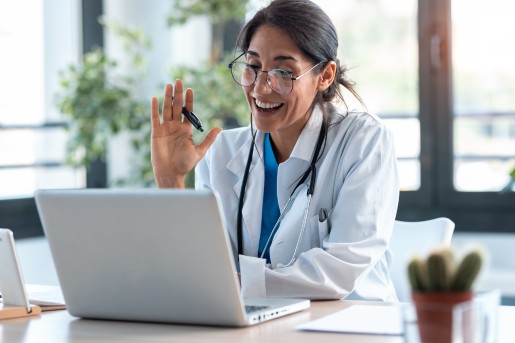 Addressing Evolving Healthcare Needs in The New Normal: A Case for Digital Infrastructure
Register here to read the whitepaper by VMware and Telstra to discover how healthcare and life sciences organizations in the Asia-Pacific region have enhanced the efficiency of their services delivering greater value for patients and, what holds in the future.
Here's what our customers have to say
To deliver specialised, advanced medical services, we must have a reliable, resilient network that can support bandwidth-heavy applications. Telstra provides us with the services we need to help us achieve our goal of providing the best possible healthcare in the UK.

Andrew Till, Ramsay Health Care UK
Asia's largest and most diverse subsea network
Connect to new opportunities around the world with a subsea cable network that reaches almost 400,000 kilometres. You can access more than 2,000 PoPs and connectivity in more than 200 countries and territories globally.
Unparalleled data centre footprint
We have the largest integrated data centre footprint in Asia Pacific region, with more than 450,000 square feet of data centre space across our 77 data centres globally.
Telstra's expert teams co-create your solution
Telstra designs, supplies and supports your solution in partnership with you, from end to end.
Security designed to your needs
Our experts work with you to design a robust security solution that detects and responds to threats, keeping your business secure.