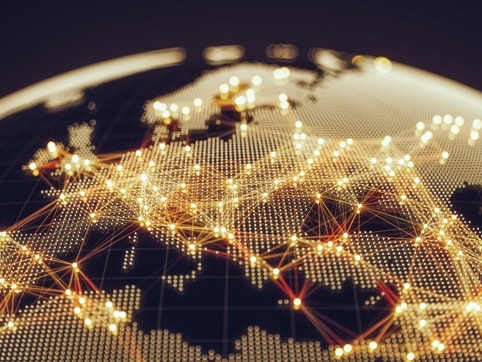 Speed, resilience and innovation you can rely on
Our Global Networks solutions connect your business with customers, suppliers and partners according to your changing business needs. Our network has security at its core, and solutions that enable you to integrate technologies like Cloud, SD-WAN and Collaboration services.
We have access to one of Asia-Pacific's largest subsea cable networks, which gives us better operational and commercial flexibility to roll out services faster, respond to our customers' needs quickly, and identify and fix issues in real time. We have in-country reach in China (Telstra PBS) and Indonesia (TelkomTelstra) to empower your organisation to connect seamlessly.
IDC Marketscape Study 2020
Telstra has been positioned as Leader in Asia/Pacific Next Generation Telco in 2020 IDC Marketscape study. Take a look at the report to find out more.
Download report
Explore Global Networks solutions
Extensive, fast and reliable network
Connect to new opportunities around the world with a subsea cable network that reaches more than 400,000km – enough to circle the world almost 10 times. You can access more than 2,000 PoPs and connectivity in more than 200 countries and territories globally, on a network consistently ranked amongst Asia's most peered IP networks by Dyn's Internet Intelligence.
Technology investment to lead innovation
Benefit from our ongoing strategic investment in our networks and technology, which has seen us integrate SDN capabilities throughout our global network.
Our best-of-breed approach
Working with us means you also benefit from our established relationships with leading global technology providers and strong support by local channels and partners.
Expertise to match your business needs
Draw on the experience of our global experts and business partners who understand the importance of your network and can help you design, build and manage complete integrated solutions, whatever your requirements.